Design Drinking: Dave Gandy
Join us Thursday, March 28th, 6 PM for Design Drinking! This month's happy hour will feature Font Awesome founder, Dave Gandy. We'll see you at Bike Rack Brewing's 8th Street Market location. Like all our Design Drinkings happy hours, AIGA Members will get their first drink free!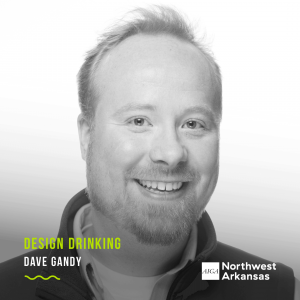 Topic:
The Story of Font Awesome
Bio:
Dave is the founder and CEO of Font Awesome (the web's most popular icon set and toolkit) and an alum of MIT. By his own admission, Dave is "obsessed with aesthetics and usability". As of 2017, Font Awesome is headquartered right here in Bentonville, Arkansas.
Date: Thursday, March 28th
Time: 6–8 PM
Presenter: Dave Gandy
Location: Bike Rack Brewing, 8th Street Market