Design Drinking: Kasey Loman

Join us Thursday, May 24th, 6:00pm at Cannibal & Craft for Design Drinking! This month's Design Drinking will feature guest speaker Kasey Loman, Art Director for Slim Chickens.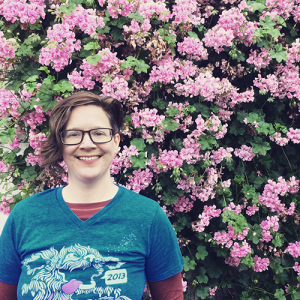 Topic
From Design Shop to Chick-In-House
Kasey will reflect on moving from agency work to in-house art director and how she used years of experience to shape a brand from the outside and the inside.
Bio:
Kasey is an art director, illustrator, creative thinker and brewer of great ideas with 16 years of experience in the field. She loves creating bold design backed with a solid concept. She firmly believes in the power of design to solve problems. Her talents have been put to use for a diverse list of clients including Austin City Limits Music Festival, Columbus House Brewery, Slim Chickens, Bikes Blues and BBQ, Tyson Foods, NWA Council, United Bank, Hunt Chapel and the City of Springdale. A graduate of Oklahoma State University, Kasey has a degree in visual communications. Kasey loves spending time with her wife Jen, hiking, brewing beer, gardening, music festivals, all the horror movies and cooking lots of exotic and tasty dishes influenced by locations around the world.
Date: Thursday, May 24th
Time: 6:00pm – 8:00pm
Presenter: Kasey Loman
Location: Cannibal and Craft