Design Drinking: Jillian Schlegel
Join us Thursday, April 26th, 6:00 PM at Ozark Beer Company for Design Drinking! This month's Design Drinking will feature guest speaker Jillian Schlegel, Creative Director for The Mars Agency. Come and join Jill as she reflects on the missteps of past projects and what can be learned from silly screw-ups.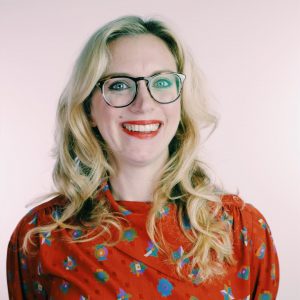 Jillian Schlegel joined The Mars Agency in 2005. She's a Creative Director working across multiple businesses from the Bentonville office. Jillian has over 13 years of experience finding solutions to problems for clients such as Walmart, Johnson & Johnson and Hill's Science Diet. She has a Bachelor of Arts in Journalism from the University of Arkansas. Rearing her two young kids and having fun with her husband keeps her plenty busy and happy. Jill loves going to UA athletic events, listening to podcasts and drinking wine at Whole Foods with her pals.
Date: Thursday, April 26
Time: 6–8 PM
Presenter: Jillian Schlegel
Location: Ozark Beer Company
RSVP on Facebook.