Business by Design Speakers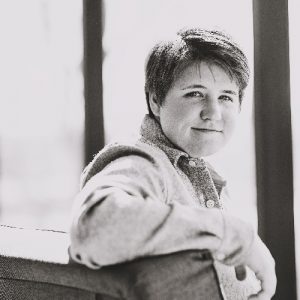 Anna Jacobs, Owner, Anna Jacobs Design
Anna Jacobs is the owner/operator of Anna Jacobs Design and the Director of Design & Marketing at Bridges Realty. She's worked for a variety of businesses with an emphasis in real estate, architecture, banking, and hospitality. Previously, she was a Senior Designer at DOXA where she worked from 2010-2017, her first job after graduating with a Bachelor of Fine Arts from the University of Arkansas.
Away from the office she is a lover of architecture and interior design, and a constant companion for Olive, an Italian Greyhound puppy with a fondness for houseplants and paper products. She also enjoys cooking, traveling and just hanging with her spouse, Macy Burr, a fellow graphic designer who owns Soundscape Studio.
Going Solo (Nitty Gritty)
There's more to running freelance than finding and keeping clients. Anna Jacobs, owner of Anna Jacobs Design will be leading a discussion on the nitty gritty of branching out on your own. Bring your questions on anything from self-employment taxes, writing contracts, bookkeeping and more.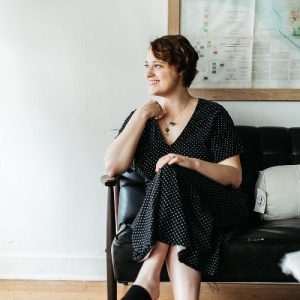 Courtney Ulrich Smith, Owner, Dandy Roll
Courtney Ulrich Smith is a graphic designer, letterpress artist and business owner, born and raised in Fayetteville, Arkansas. After deciding to stay in the area, she graduated with a BA in Fine Arts from the University of Arkansas. Shortly after graduation, Courtney and her husband Dominic opened Dandy Roll, a design focused homegoods store in downtown Rogers Arkansas. Since opening the business she has become more and more passionate about helping others unlock their entrepreneurial spirit and helping small business thrive in Northwest Arkansas.
Encouraging Entrepreneurship
The role of design in the business world is rapidly changing; businesses are incorporating design thinking into sectors beyond their creative departments, highlighting design's inherent value to entrepreneurs. Designer and small business owner, Courtney Ulrich Smith, will be discussing how designers can harness their skills into entrepreneurship and why we should be encouraging diversity in our careers.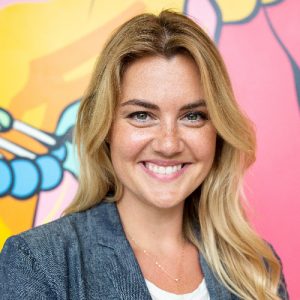 Jordan Garner, Sales and Marketing Manager,  Ropeswing
For more than 10 years Jordan has worked to conceptualize, develop and promote emerging brands in Northwest Arkansas. As one of the first employees of Ropeswing Hospitality Group, she has played an integral role in the rapid transformation of Bentonville's downtown core.
Building Your Team
Jordan Garner, one of the first employees of Ropeswing Hospitality Group, has worked tirelessly to build both the Ropeswing team and Downtown Bentonville. Jordan's discussion, Building Your Team, will draw on her varied experiences to help you clarify the role your brand has in recruitment and retention.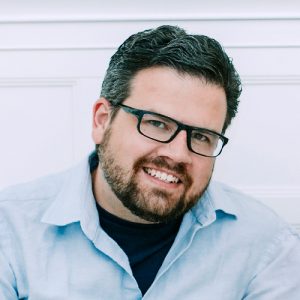 John Mailer, UX Designer, Walmart Labs
John Mailer is a native Arkansan with over 15 years of experience in creative design. As a Sr. Designer in Marketing and Communications at the University of Arkansas - Fort Smith, he was instrumental in transforming the university's brand after it shifted from a community college to a four-year university. After relocating to Northwest Arkansas in 2008, he became a Design Manager in Walmart Marketing. In this role, John worked to create informative and inspirational signage throughout the store. He is currently a UX Designer on the Associate Experience team in Walmart Labs.
John spends his time away from work playing drums and guitar and spending time with this family. He currently lives in Rogers, Arkansas with his wife, Tricia, and their two children – Kellan (3) and Quinn (1).
Talking Big Business
When working in a larger corporation, it can be hard to find your way as a designer, especially when it comes to being taken seriously. John Mailer, who has 10 years experience as an in-house designer for Walmart, will be leading our Talking Big Business discussion. Come hear tips and tricks for finding, and keeping, a seat at the table.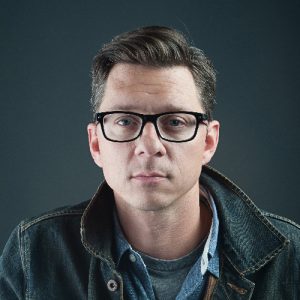 Bryce Harrison, Associate Creative Director, CJRW
During his 15 years in the advertising industry, Associate Creative Director Bryce Harrison has gained experience in both design and account service. This unique understanding of the business allows him to produce customer–focused creative that gets clients results. Throughout his career he has worked with nationally recognized brands such as Coca Cola, Walmart, Wrigley, Dannon, Tyson, JB Hunt,  and Procter & Gamble.
Creative Collaboration
From establishing key relationships with clients to knowing when to bring in creative backup, collaboration is a big part of the design process. Join Bryce Harrison, Associate Creative Director at CJRW, for a discussion on Creative Collaboration, including tools for collaborating and tips on giving/receiving feedback.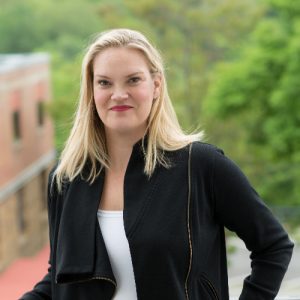 Sadie Schabdach, Vice President Digital, Data Analytics and Creative Innovation, Mitchell
Sadie Schabdach currently serves as Vice President of Digital, Data Analytics and Creative Innovation at Mitchell Communications in Fayetteville. Day to day, Sadie oversees the creative and production teams focused on delivering best in class solutions for clients across the country, in collaboration with the entire Dentsu-Aegis Network.
Sadie joined Mitchell in January 2018 when she relocated to NWA with her husband Matthew and their young children. Prior to Mitchell, Sadie spent 11 years in New York and Chicago at the global advertising agency mcgarrybowen, where she led digital client development. Sadie is an expert in building agile teams who can work across channels – this has been proven time and again by her work for clients such as Verizon, Marriott, Chevron, Kraft, Anthem, A&B InBev and General Motors.
Sadie cut her teeth in digital advertising and web development at Evolution Bureau (EVB) in San Francisco. At EVB, Sadie oversaw numerous accounts across a wide-variety of industries including Technology, CPG, Financial Services, Education and Entertainment.
Data + Design encompasses Sadie's passionate curiosity for creative engagement - she's been referred to as the "Swiss Army knife of digital marketing" - find out more when she leads the table discussion at Business By Design in September.
Data + Design
Data and business have always gone hand-in-hand. But data-driven design is just as dynamic a combination. Join Sadie Schabdach, the Vice President of Digital, Data and Creative Innovation at Mitchell as she discusses the interaction of design with data and how it can drive effective work.