NWA Pride Guide
In celebration of pride month, we've curated some of the amazing pride events this June. Find bike rides, DJs, or marches—whatever floats your boat. The NWA Community has you covered. We'll see you out there!
Local Events:
PRIDE Karaoke with The Ark Sisters
Thursday, June 4 | 8:30 PM
Join Sister Kara Oke and The Arkansas Sisters for PRIDE Karaoke at Infusion! Kickoff NWA Pride Weekend with your friendly neighborhood Drag Nuns!
Spectrum Shorts & Spirits
Friday, June 15 | 7 PM
Stop by Chancellor Hotel for cocktails and view a selection of five award-winning LGBTQ short films from the Fayetteville Film Fest.
Mystic & Major: a queer dance party
Friday, June 15 | 9 PM
Join Prism Takeover for Mystic & Major! Kick off the weekend together by celebrating each other + honoring the queer elders who came before us. Pride celebrations would not be possible without the fight, sacrifice, and fabulousness of our queer ancestors. Check it out at AXIS Lounge.
Top Diva Feat. Thorgy Thor
Friday, June 15 | 9 PM
All the way from NYC, Thorgy Thor! From Season 8 RuPaul's Drag Race & Season 3 of RuPaul's Drag Race All Stars, Thorgy is going to give you a fun-filled show that is not to miss! Check it out at C4 Nightclub.
NWA Pride Ride
Saturday, June 16 | 9 AM
Show your pride with a morning bike ride on the Razorback Regional Greenway, starting at Walter Turnbow Park at Shiloh Square in Springdale, and ending at NWA Pride on Dickson Street!
Bordinos Brunch
Saturday, June 16 | 10 AM
Get your tickets for Pride Parade balcony brunch at Bordinos. You can't beat the parade view.
NWA Pride Parade & Rally
Saturday, June 16 | Noon
The Northwest Arkansas Pride Parade has added color and splash to downtown Fayetteville for 12 years. For 2018 the parade route steps off at noon traveling from East to University Avenue along Dickson Street.
Drag Queen Story Time
Saturday, June 16 | 2 PM
Swing by Drag Queen Story Time story time at the Walton Arts Center Rose Garden.
Pride at Night
Saturday, June 16 | 6 PM
There ain't no party like a rooftop party! Check out The Amendment rooftop for a party that will run well into the night.
White Party
Saturday, June 16 | 9 PM
Dress in all whites and come dance the night away and C4 nightclub! DJ SnoWhite is visiting from Dallas and will spin some hits for you to shake that tail!
Poolside Brunch
Sunday, June 17 | 10 AM
Recover from your late night with poolside brunch at Chancellor Hotel.
Roll Bounce: Day Party
Sunday, June 17 | 1 PM
Join Prism Takeover at Starlight Skatium for the rollerskating party of the summer. Roll through this pride weekend.
Friendly Black Hotties: A Juneteenth Celebration
Tuesday, June 19 | 6 PM
Celebrate Juneteenth and the magic of Black queer and trans folks with Prism Takeover at Walker Park. Good food and good grooves will be had!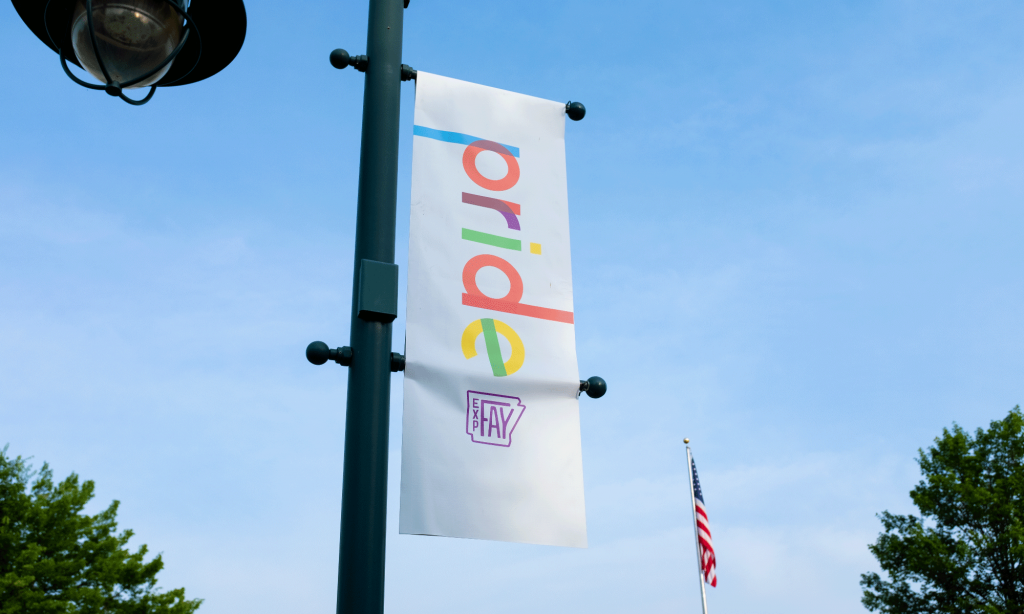 For more info about Northwest Arkansas' community pride events, visit the nwapride.org website or the Prism Takeover Facebook page. A printable PDF of NWA Pride events can be found here.
Anything we missed? Let us know and we'll add it to the list communications@nwa.aiga.org